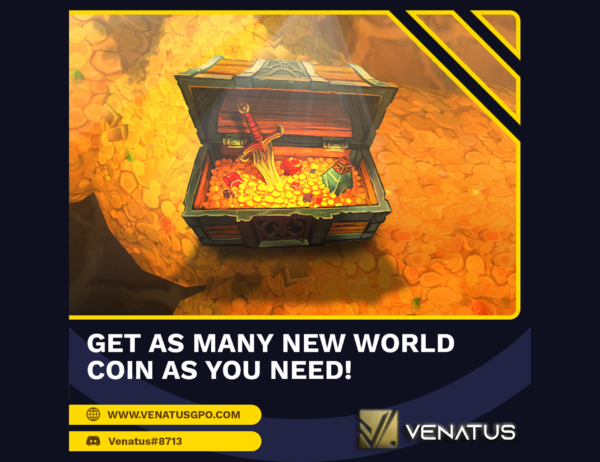 Gold – New World
$0.00
Coins in New World are the most important resource and are required for all kinds of needs in giant quantities. We offer you to buy New World gold farm service from professional Venatus GPO Game Councilors. We are ready to take over the routine work of gold mining, and you just have to enjoy the result.
ATTENTION! We sell in-game currency for New World but we have our own way how it is done. We assure you that what we are doing is the safest and most legal which will ensure that you will not have any problem with your account even after transaction.
HOW DOES NEW WORLD GOLD TRANSFER SERVICE WORK?
Select the required number of gold for your character.
You can choose the desired time of transfer or distribution.
The service is provided only when you are connected with us through chat so we can give instructions about what to do after sales.
Please make sure that you have entered correct character name, region, faction and server.
NEW WORLD COINS FARM SERVICE RECOMMENDATION:
Please clarify your preferred method of transfer before starting the order, otherwise, the merchant will choose the most effective method at your discretion.
If for some reason you want to stop the execution of the order, let us know, and we refund the money for the remaining hours.
More detailed information and answers to your questions can be obtained from the manager in the chat.
Venatus GPO has extensive experience in providing boosting services and is ready to perform tasks of any complexity. If you have not found the product or service you are interested in, contact the manager in the chat, and we make a personal offer for you.